Frame Protection - invisiFRAME & RideWrap
In collaboration with STiCKO as our official installer for frame protection, we are certain that you'll be satisfied with the end result.
We as riders understand that our bikes are precious to us. We use them in the rough. Yet we want to keep them in pristine condition. Contradicting, isn't it? Occasional trail scuffs, stone chips and shuttle scratches are unavoidable, but they can be greatly minimised with frame protection. Some says it is vanity, while others want to keep their bikes in good condition to at least have a better resale value should they decide to sell it for a new bike.
As a dealer and installer of two of the best frame protections in the market, invisiFRAME and RideWrap, we have fitted hundreds of bikes with these 2 brands.
InvisiFRAME with their 12 microns thick polyurethane film comes in either clear matte or clear gloss. Their film covers your bike head to toe in an automotive outdoor grade protective film that won't discolour and has a self-healing characteristic. It is literally head to toe coverage minus cut outs for internally routed cable ports, head badges, factory TPU pieces, etc. There are small gaps in that coverage, but otherwise it's as close to a complete "wrap" job as one can get. And while they have a pretty impressive library of bikes—their library of brands listed is pretty much the largest out of the companies that offer full "wrap" jobs. Weight weenies can rejoice, too; a complete wrap will only add 40 grams or so to your overall frame weight.
https://www.pinkbike.com/news/review-7-films-and-tapes-to-keep-your-bike-shiny-and-new.html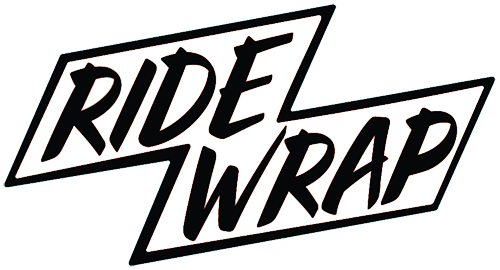 RideWrap's TPU film is 8.2 microns thick outdoor grade that's guaranteed to resist discoloration or cracking for 10 years—a pretty bold claim! They utilize an extensive library of different makes and models of bikes, also mapped out to be size specific, and with either a matte or a glossy finish. Additionally, their film also has a self-healing finish. Nicks, scrapes, and abrasions on the film's surface tend to smooth out over time and "fill" back in, typically when a bit of heat is applied. Plus the film they use has a low surface energy meaning dirt and grime don't really adhere well to it, which makes the bike even easier to clean after an epic muddy ride.
https://www.pinkbike.com/news/review-7-films-and-tapes-to-keep-your-bike-shiny-and-new.html